John P. Quinones, IV, Esquire
Resident of Central Florida since 1979. Graduate of the University of Central Florida . Earned his Juris Doctor degree from St.Thomas University in 1992.
Served in the Florida House of Representatives from November 2002 until February 2007.Currently serves as the Chairman of the Osceola Board of County Commissioners and Chairman for Metro Plan Orlando. John "Q" as he is commonly referred, is a certified Family and Circuit Civil Mediator.
During his legal career, John "Q" has handled a myriad of cases, including multi million dollar litigations, estate, family, criminal,contracts, real estate, bankruptcies, foreclosures, and many other areas of law.
As a State Representative, he served as Chairman of the Claims Committee, Workforce, and Economic Development. He sponsored and passed legislation to compensate the wrongfully accused and allowing DNA testing for those wrongfully incarcerated. John "Q" is married to Jacqueline and has two children .
*******************************************************************************************************************************************************

*


A. Wikstrom , Esquire
was first introduced to Alternative Dispute Resolution while attending law school whereby he became a Certified Florida Supreme Court Mediator in 1999. During the years, Arve Wikstrom gained a great deal of experience working for various litigation firms. The litigation firms varied from in-house counsel law offices for insurance companies to personal injury law firms and a products liability law firm where advocacy for the client was second to none.

Upon returning from Afghanistan after a one year combat tour as a Captain in the US Army, advising and conducting combat missions with the Afghan National Army, Mr. Wikstrom realized conflict resolution ought to be the wave of the future in all areas.

Arve Wikstrom is presently certified as a county, circuit, family and dependency mediator by the Florida Supreme Court, a FINRA arbitrator (f/n/a NASD), a volunteer arbitrator for the Better Business Bureau, a volunteer arbitrator for Arbitration Forums, Inc. and a Parent Coordinator for the Ninth Judicial Circuit. In addition, Mr. Wikstrom teaches the Florida Supreme Court certified county mediation class. He has a BA, MBA and JD.

Education: LeMoyne College - Syracuse, NY - Bachelor of Arts - Philosophy
University of Orlando - Orlando, FL - MBA
Barry University School of Law - Orlando, FL - JD

Florida Supreme Court Certified Family Mediator (Divorce)
*
Florida Supreme Court Certified County Mediator (Claims less then $15,000)
*
Florida Supreme Court Certified Circuit Mediator (Claims greater than $15,000)
*
Florida Supreme Court Certified Dependency Mediator (Department of Children and Families - Dependency Claims)
*
Florida Supreme Court Approved Certified Primary Trainer in Certified County Mediation Training (Instructor)

*
FINRA Arbitrator (f/n/a NASD - securities)
*
Arbitration Forums, Inc. Arbitrator (Insurance Subrogation Claims)
*
Better Business Bureau Arbitrator (Lemon-Law and Contractual Disputes)

*
Parent Coordinator (Divorced Parents)
*
ESGR Ombudsman for the Department of Defense (Reserve military - employment disputes)

Languages

*
German

Memberships & Affiliations & Volunteer Organizations

Alternative Dispute Resolution Organizations

*
FINRA Arbitrator (f/n/a NASD)
*
Arbitration Forums, Inc. (Insurance Subrogation)
*
Volunteer Better Business Bureau Arbitrator
*
Volunteer Orange and Osceola County Mediator for the Ninth Judicial Circuit
*
Member of The Florida Academy of Professional Mediators, Inc.
*
Parent Coordinator for the Ninth Judicial Circuit (Orange County, Florida)
*
Contracted Family and Dependency Mediator for the Ninth Judicial Circuit, Florida

Military

*
U.S. Army Reserves - Major
*
Veterans of Foreign Wars (VFW)
*
Employer Support of the Guard and Reserve (ESGR) - Ombudsman
*
Reserve Officers Association (ROA)

Volunteer Organizations

*
Hands on Orlando Volunteer
*
KIWANIS Club of North Orlando
*
Volunteer Medic - SAVES Ambulance

********************************************************************************************************************************************************

C. Sovran , Esquire
She gained her first experience in mediation work when she was appointed by a justice of the New York Supreme Court to serve as the attorney member of Special Mediation panels for medical malpractice actions commenced in the Second Judicial Department (New York) and by a justice of the Supreme Court, Appellate Division-First Department, for medical malpractice actions commenced in Bronx County. She was selected to sit on the first panel of Compulsory Arbitration panels for actions in the Ninth Judicial District in New York.

In the course of her twenty years as a trial/litigation attorney for major liability insurance companies in Florida and New York, she had the opportunity to handle cases involving auto, premises and products liability, with injuries ranging from minor to fatal. She represented a major Fortune 500 company in its mass-tort asbestos litigation throughout Florida, in some cases working with tobacco company defense attorneys.

She is a fifteen-year resident of Florida, a member of the Florida and New York bar and certified as a county and civil-circuit mediator (# 16836 CR) by the Florida Supreme Court.

Education: College of Mount St. Vincent - Riverdale, NY - Bachelor of Arts, Magna cum Laude - Modern Foreign Languages ,St. John's University School of Law - Jamaica, NY - Juris Doctor (accelerated 2 ½ year program) Languages; Italian & French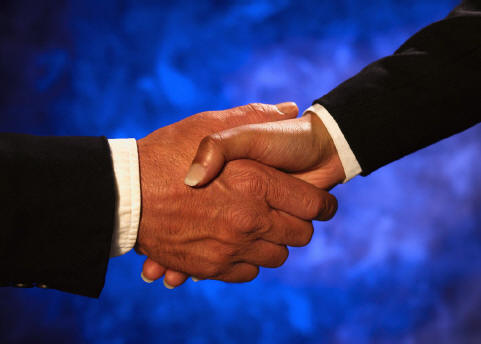 SCHEDULING MEDIATION WITH FLORIDA COURT RESOLUTION CENTER
BY TELEPHONE * Call (407) 870-8857
BY FAX * Complete In-Take Sheet and Fax to (407) 932-4750